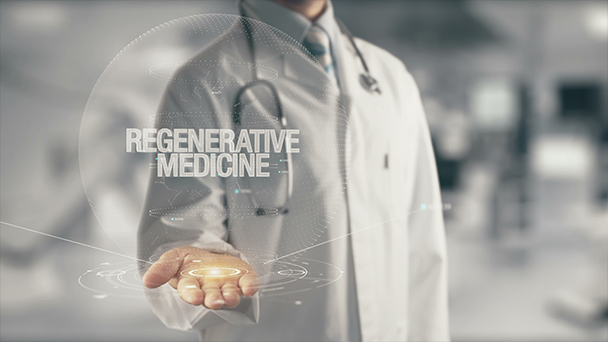 In this free video course, you will learn about regenerative medicine, including treatments that allow the body to regenerate tissue such as platelet-rich plasma (PRP), human growth hormone (HGH), and the propagation of individual stem cell products.
ABOUT THE PRESENTERS:
Dr. Tom Roselle, DC, PAK, PAc, DCCN, DCBCN is currently Director of Roselle Center for Healing, an integrative wellness center incorporating chiropractic, applied kinesiology, acupuncture, nutrition, and massage therapy. Tom has served on the Boards of Directors of the Northern Virginia Chiropractic Society and New York State Chiropractic Association. He is past Chairman of the prestigious International College of Applied Kinesiology. He is the producer of the twice Emmy award-nominated PBS documentary "Ageless Health®." Dr. Roselle is the author of an acclaimed self-help book "Ageless Health®: Health Is A Do-It-To-Yourself Program."
Dr. David Ellison, M.D., and his staff came together to open Ellison Medical in 2009 with a common passion: to help people feel better about their bodies and themselves with compassionate education and guidance. They are committed to operating their practice with their clients' best interests as a priority. Since opening, Ellison Medical has remained on the leading edge of proven medical and wellness technologies. Today, Ellison Medical has established itself as a trusted medical center for leading-edge regenerative and cosmetic therapies. Dr. Ellison also trains physicians and practitioners nationwide on the art, science, and clinical application of the procedures in which they specialize.